2016 Targeted Training: Navigate your Way to a K Award Workshop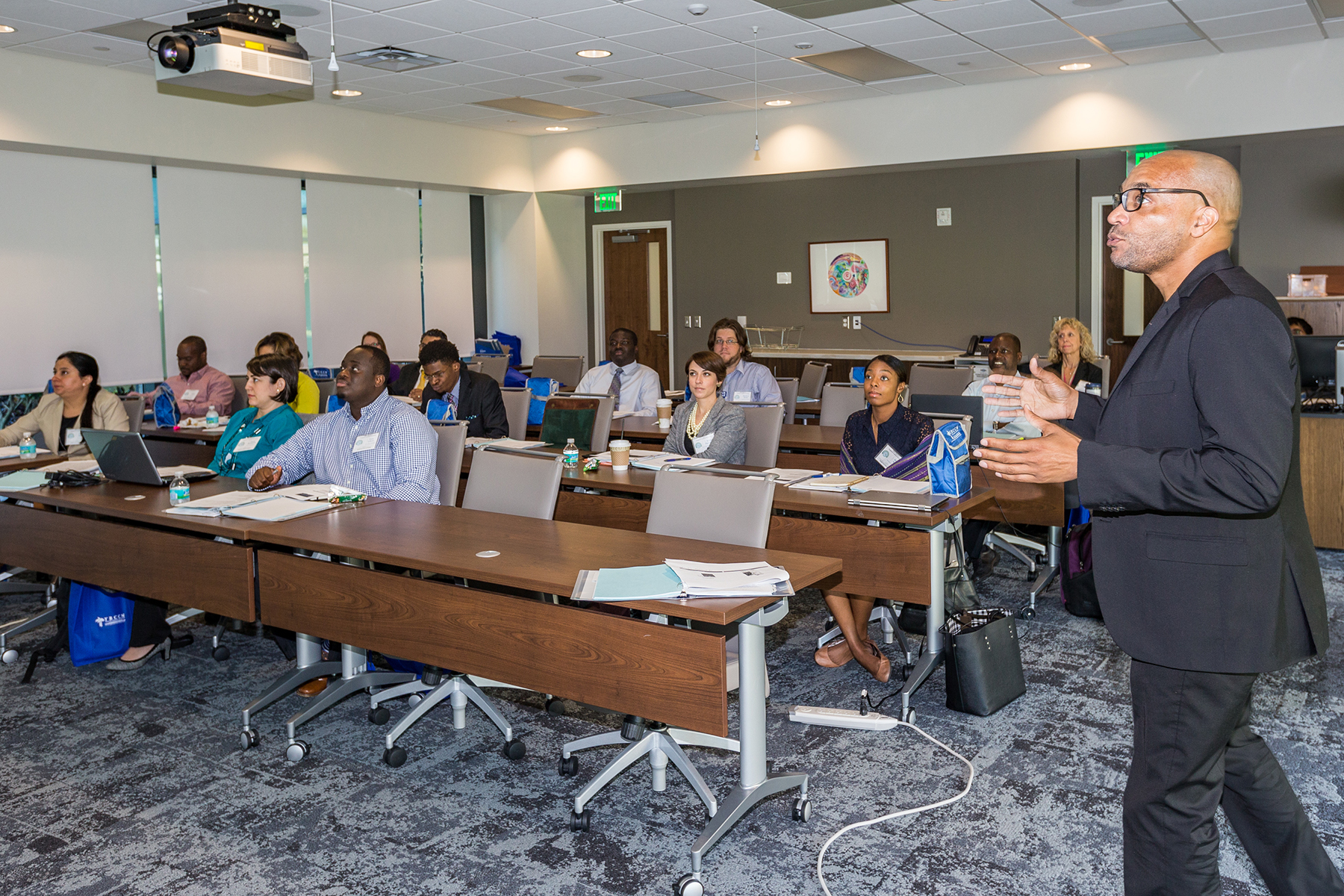 The "Navigate your Way to a K" two-day interactive workshop took place on September 23 - 24, 2016 at Moffitt Cancer Center in Tampa, FL. The workshop was designed to provide guidance on preparing and/or advancing a career development 'K' application for early stage investigators and post-doctoral fellows who are transitioning to independent researcher in the field of cancer and/or cancer health disparities research. The workshop focused on career development grant funding mechanisms (e.g., K01/K08/K22/K23).
Drs. Tiffany Carson and Levi Ross, both past K-Award recipients within Region 2, led the training workshop with topics focusing on the essential components of a K Award and tips on crafting your K Award application. Dr. Anil Wali, a program director from the NCI also presented on the importance of getting to know your NCI program directors while writing your K Award. Program directors, Drs. Clement Gwede and Cathy Meade, as well as other Moffitt faculty members provided perspectives related to grant writing, publications, study section review, and mentoring. Moffitt faculty included Drs.Teresita Muñoz-Antonia, Pearlie K. (PK) Burnette, Heather Jim, and Gwendolyn P. Quinn.
The workshop also included an interactive mock review session to help trainees better understand the study section process for grant reviews. Next steps include a future writing retreat, quarterly teleconferences, and development of a GMaP Region 2 trainee cohort LinkedIn group for future networking and mentorship.
Special acknowledgements and thanks to our team members Cindy Burcham, Kimberly Williams, and Dr. Siddhartha Roy for all of the extra effort and outstanding work to contribute to a successful training workshop.
We are looking forward to continuing our collaborations with our GMaP Scholars as they each continue to "Navigate" their way to a K!
2016 GMaP Region 2 Scholars